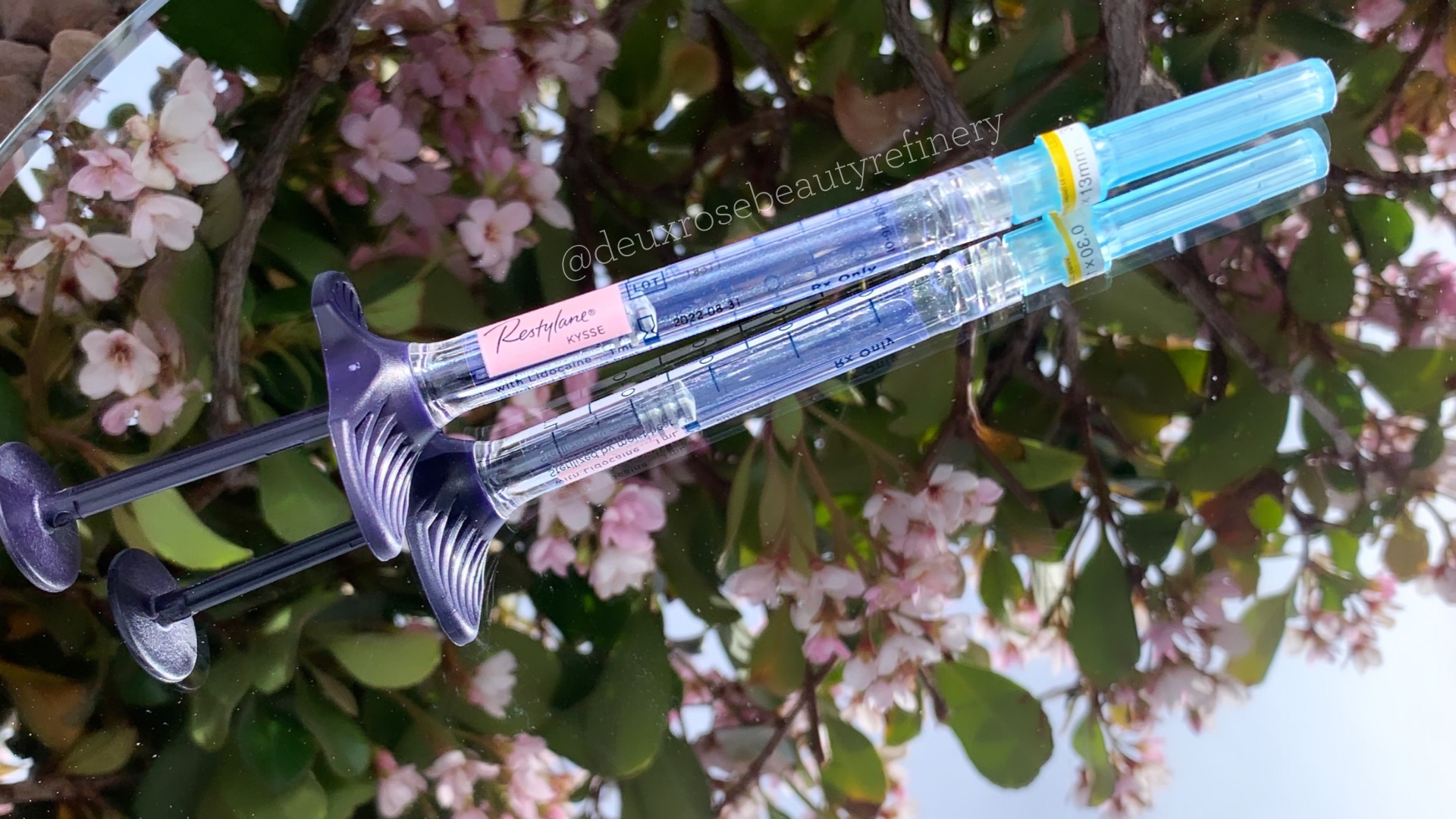 While we love the wonderful world of cosmetic treatments, they require long-term maintenance and commitment in order to maintain optimal results. With that being said, we know that it's not cheap and know that we feel your pain.
However, we can offer some solutions that might ease your mind and your bank account. If you've been interested or dabbled in cosmetic injections, then you may have heard of Allergan, Galderma and Merz. These are the manufacturers of neurotoxins, dermal fillers and bio-stimulants that we carry at Deux Rose Beauty Refinery.
Allergan, Galderma and Merz offer reward programs where patients can track injection appointments and assign rewards that are redeemable for discounts on injection seatings! Think of these rewards programs as your very own "punch card" for discounts every time you participate in a treatment. These discounts can vary from $25 to up to $150 depending on the manufacturer and can even remind you of when you need to schedule your next appointment as well as direct discount offers.
Another way to get discounted injection treatments at Deux Rose Beauty Refinery, is to purchase more than one treatment. When you bundle treatments, we automatically discount the total. You can even combine this multi-treatment discount with the reward programs from either Allergan, Merz and Galderma (sometimes all three depending on the products used).
The third discount hack is to join our beauty membership called, The Skin-ny. Members get access to a discounted injection menu as well as discounted medical esthetic and laser treatments for just $199 per month! Plus, the $199 can be applied to any injection treatment for that month!
Lastly, follow Deux Rose Beauty Refinery on social media! We announce all of our monthly specials, promotions and sales through our social channels and keep our members up to date through email. For more information, call our clinic at 702-683-2831!