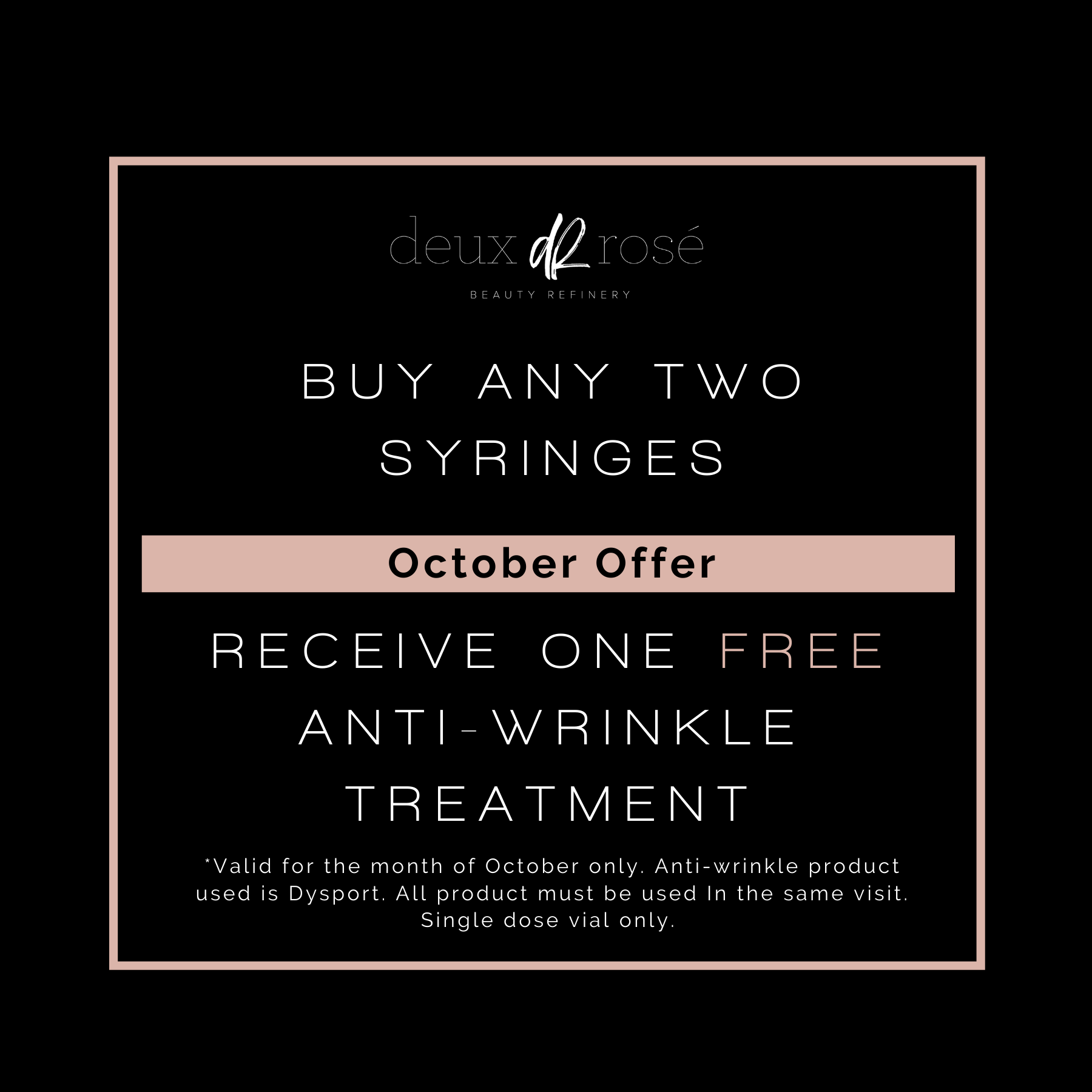 The October Offers have officially arrived at Deux Rosé Beauty Refinery and we are so excited to share them with you! For the first time, we have launched three different offers to kickstart fall so that there is something special for everyone. From HydraFacials to free anti-wrinkle, here is our October Offer lineup! 
Buy any two filler syringes and get a FREE vial of Dysport!
Receive our Custom HydraFacial for $149 (typically $179)
Sign up for our Bank Your Face Membership and get $149 in account funds added to your membership bank after 90 days!
If you're interested in getting any (or all) of our October Offers, please contact our office at 702-683-2831!
Please note the following terms and conditions: All items must be purchased and received in the month of October only, no exceptions. Specials cannot be altered in any way. Discounts cannot be coupled with additional discounts. Under no circumstances can we split any syringes or vials with multiple patients. If the Bank Your Face Membership is cancelled before 90 days, the additional funds will not be added to the account and the standard cancellation fee will be charged.