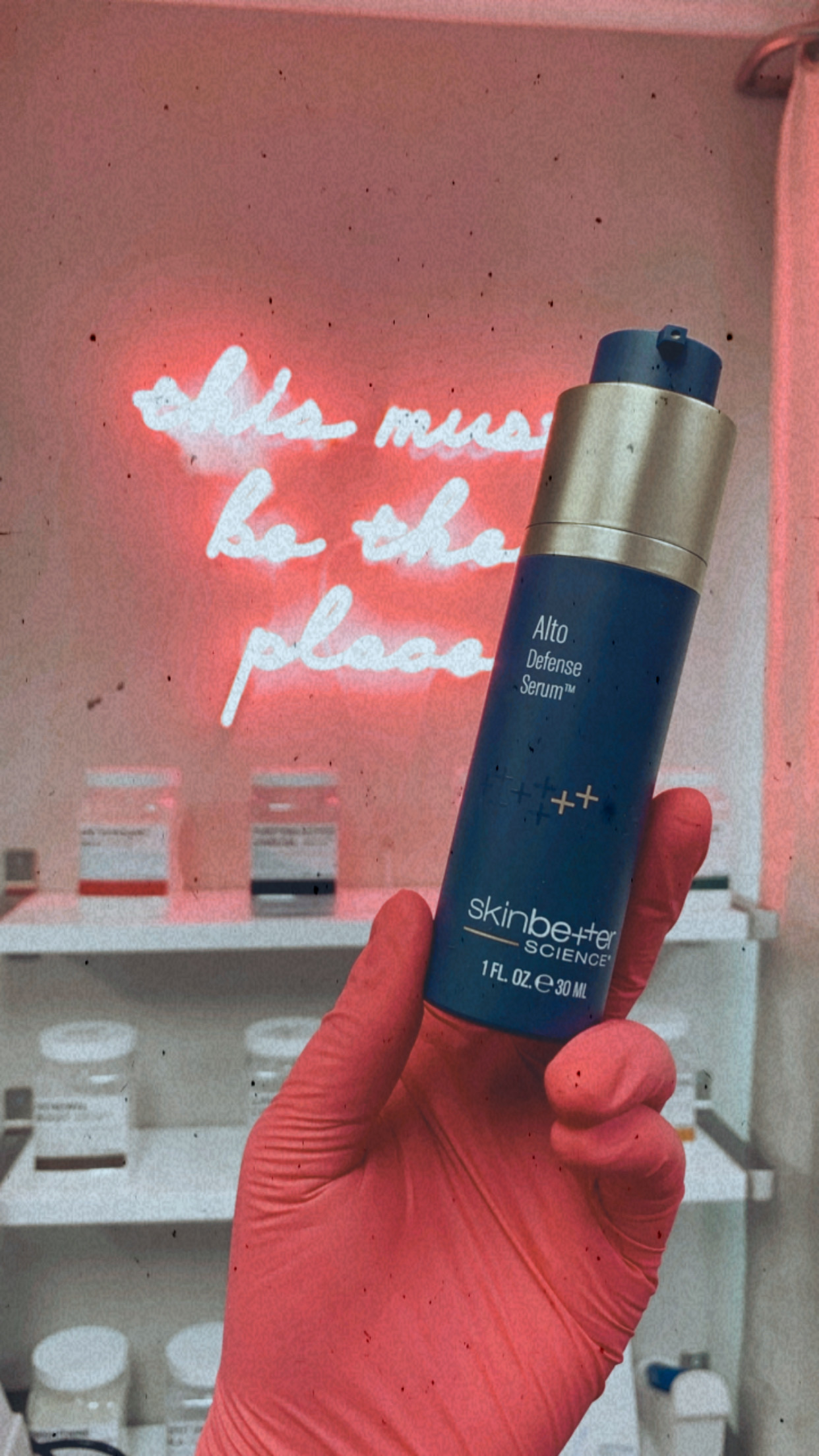 By now, I'm sure you've heard in every skincare commercial and advertisement that you need to incorporate Vitamin C into your skincare routine. But, has anyone explained why? Let's talk about it!
Vitamin C is a dynamic ingredient in skincare, it helps to even out the skin's complexion, brightens the skin and reduces the appearance of fine lines and wrinkles. Most importantly, Vitamin C protects against daily environmental damage, meaning it helps your skin's overall ability to protect itself from degenerative damage and boosts your skin's ability to repair itself.
Our featured product this month is the Alto Defense Serum by SkinBetter and it is a staff favorite and best-selling Vitamin C in the clinic. The Alto Defense is more than worthy of praise as it is uniquely composed of over 18 antioxidants, has award winning technology and won Allure Magazine's Breakthrough award in 2017 and Best of Beauty Award in 2020.
The Alto Defense Serum can be used both during the day and at night before bed. Make sure to pair this serum with a daily SPF for optimal protection for your skin that contains an SPF 30 or higher.
For more information about this product, you can visit the SkinBetter website or call our staff at 702-683-2831. SkinBetter products cannot be purchased directly from the manufacturer, so we have a purchasing link conveniently located on our site for remote purchasing as well as products at our location!