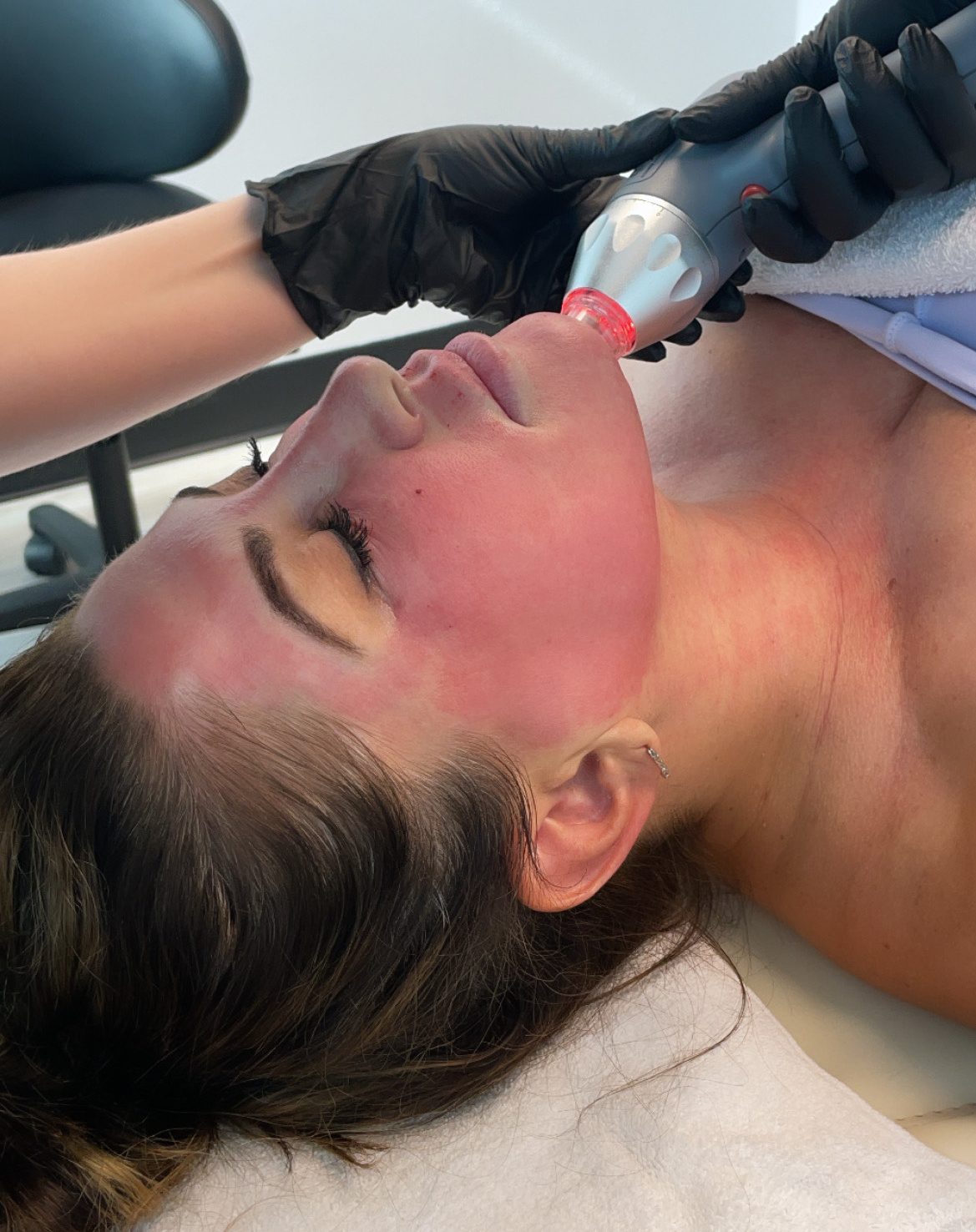 Taking care of your skin means more than just using the right skincare products. As we age, it is a combination of muscle and fat movement under the skin that causes hollowness or jowling, and depletion of natural collagen production which causes wrinkling, skin laxity (skin sagging) and the surfacing of hidden sun damage. Sounds scary? Well, it doesn't have to be! The more you understand the aging process the easier it is to treat the causing factors not just the problem itself.
Skin tightening requires more than just skincare products or cosmetic injections. In order to combat this particular concern, clients will need to participate in RF Microneedling. RF Microneedling helps with a number of benefits, but the primary benefit being skin tightening.
RF Microneedling is radio frequency microneedling. The tip of the handpiece delivers heat into the deeper layers of the skin through fine point needles. The heat results in collagen production and skin tightening. It can also help with diminishing scarring and stretch marks. The RF Microneedling treatment can also be done on the body. Common areas that we see clients needing RF Microneedling are the neck, decolletage, elbows and knees.
The RF Microneedling treatment is safe for all Fitzpatrick types and should be incorporated into your anti-aging regimen. On average, clients will need a minimum of three treatments for optimal results but results can be seen after one treatment.
Contact our office today to schedule your RF Microneedling treatment!