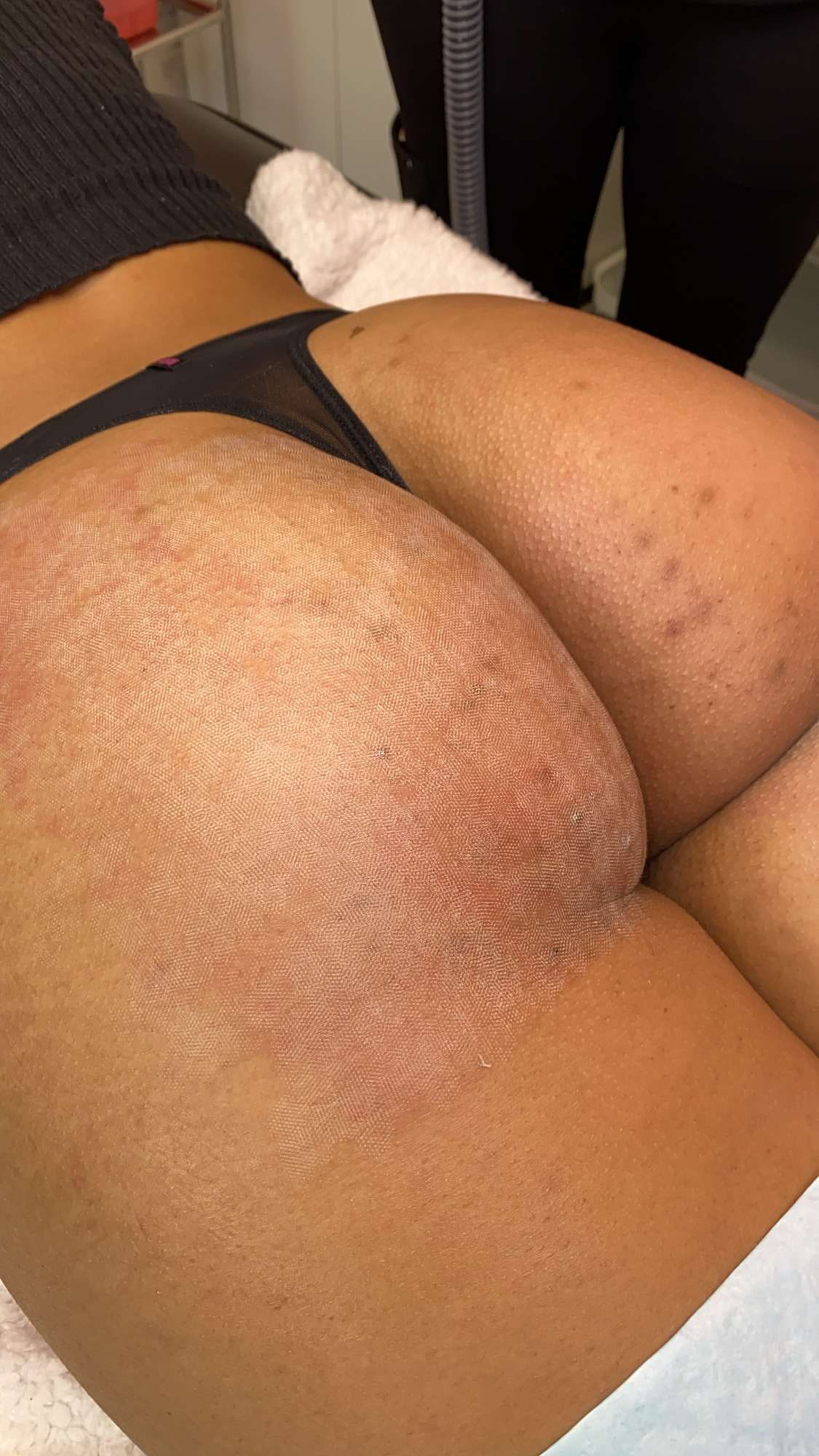 If you've struggled with acne, you know that bothersome blemishes can appear not just on your face, but on your body as well. Body acne can occur on your back, chest, neck and buttocks resulting in discomfort, scarring and pigmentation.
When it comes to body acne, we offer a few solutions to clear up that complexion. Our first line of defense is chemical peels. But not just any chemical peel. For the body, you'll want the heavy duty VI Peel to penetrate deep into the layers of the skin to promote healthy, cellular turnover. The VI Peel treatment includes after-care products to take home to ensure the best result. VI Peel also has a branded app that allows the recipient to set reminders, follow the aftercare steps and review FAQ's.
Another solution for body acne is the IPL treatment with blue light. IPL targets the skin with intense pulsed light and the blue light lens is specifically designed to treat acne. This treatment is relatively quick and requires very little downtime with highly effective results.
If laser facials sounds like the solution for you, the most advanced laser treatment that we offer at Deux Rosé Beauty Refinery is the Erbium Yag. The laser completely resurfaces the skin and reduces scarring, pigmentation, fine lines and can be administered over acne. The Erbium Yag treatment does require a five to seven day downtime, but once healed, the skin is fresh and bright!
Lastly, Microneedling treatments – not to combat active acne but to treat acne scarring. Microneedling treatments break up pigment, scarring, resurfaces the skin and prompts collagen to help rejuvenate the skin.
You don't have to face acne alone, our talented estheticians can provide you with aesthetic care plans that include treatments and skin care products to help reach your goals. Call us today and schedule a consultation by calling 702-683-2831.